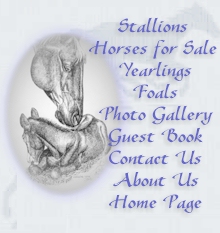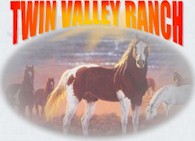 Michael & Lois
Jessica, Brooklyn, Hanna & Zane
DRIELICK
Box 382
BINSCARTH, MANITOBA
CANADA R0J 0G0
Phone: 204 532-2361
Fax: 204 532-2201
Email: lois@twinvalleyranch.com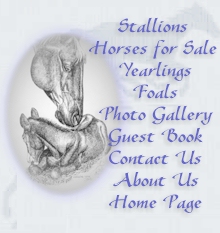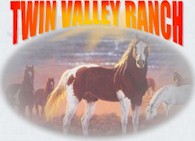 Michael & Lois
Jessica, Brooklyn, Hanna & Zane
DRIELICK
Box 382
BINSCARTH, MANITOBA
CANADA R0J 0G0
Phone: 204 532-2361
Fax: 204 532-2201
Email: lois@twinvalleyranch.com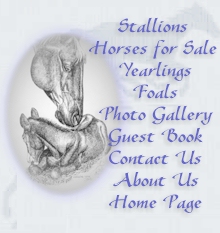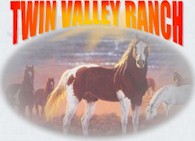 Michael & Lois
Jessica, Brooklyn, Hanna & Zane
DRIELICK
Box 382
BINSCARTH, MANITOBA
CANADA R0J 0G0
Phone: 204 532-2361
Fax: 204 532-2201
Email: lois@twinvalleyranch.com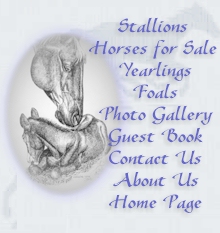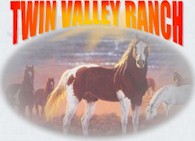 Michael & Lois
Jessica, Brooklyn, Hanna & Zane
DRIELICK
Box 382
BINSCARTH, MANITOBA
CANADA R0J 0G0
Phone: 204 532-2361
Fax: 204 532-2201
Email: lois@twinvalleyranch.com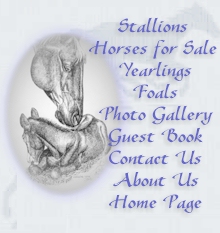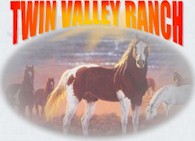 Michael & Lois
Jessica, Brooklyn, Hanna & Zane
DRIELICK
Box 382
BINSCARTH, MANITOBA
CANADA R0J 0G0
Phone: 204 532-2361
Fax: 204 532-2201
Email: lois@twinvalleyranch.com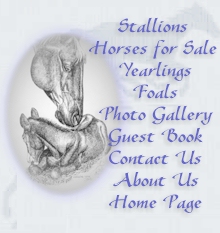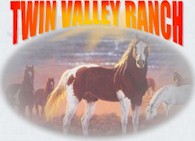 Michael & Lois
Jessica, Brooklyn, Hanna & Zane
DRIELICK
Box 382
BINSCARTH, MANITOBA
CANADA R0J 0G0
Phone: 204 532-2361
Fax: 204 532-2201
Email: lois@twinvalleyranch.com
TO RESERVE and/or PURCHASE A FOAL
& Other Information
For a list of Haulers click here
It's Easy!
First
Send an email or message me telling me which foal you are interested in.

lois@twinvalleyranch.com

Ask any questions. I love hearing from people,
and love helping you find just the right foal.
Second
Once you have selected a foal,
we require a non-refundable deposit of $500.00.

(For foals purchased after July 31st,
payment is due in full at time of purchase,
unless you arrange a purchase plan with TVR)

Canadian buyers please etransfer to lois@twinvalleyranch.com
US Buyers, please send payment via PayPal (please add 3% fee)


Third
Email the purchase agreement to lois@twinvalleyranch.com

Balance is due by July 31st.
(For foals purchased after July 31st,
payment is due in full at time of purchase)

In fairness to us, and other potential buyers,
we are not offering selection of specific mare/stallion combinations based on color or gender results.

We do not mind setting up payment plans, but the plan must be written out, emailed to me, and stuck to. If a payment is missed the foal will be listed again for sale, your money will not be refunded.

If something happens to your foal during the summer,
we will refund your money.

Prices are listed in Canadian dollars.
Canadian buyers: Please add 5% GST
For US Buyers please contact me for a US price, and please add $150.00 for the Coggins Test and Export Papers.
This does not include the border crossing fee.
Please make sure you ask your hauler about this fee.
The US price will be quoted based on the current exchange rate.
Payments made later are subject to the current rate of exchange when payment is made.
If the rate of exchange changes I have the right to adjust accordingly.
Fourth
Wait patiently until September 1st.
(that's when we wean the foals)

Note:
If you require a Vet check (other then the coggins test and export health certificate) this will be at the potential owners expense. It is up to the potential owner to arrange this with the Vet.
(You will be required to call the Vet and supply a credit card for these fees.) Thank you.

HOW TO GET YOUR FOAL HOME
Come yourself to pick up your new baby....
we'd love to have you come see our ranch.
Accommodations available:
Camping at Binscarth Park & Pool
Largest Heated Outdoor Swimming Pool in Manitoba
(pool open July/August, subject to weather)
Russell Inn
Jolly Lodger
Area Information
OR, contact one of these haulers:
HAULERS